Perkins engine plate location
Engine Plate contains Engine Build Number and Serial Number. We need this information to identify the build specifications of specific engine which helps us find correct Perkins engine parts numbers in Perkins proprietary database system.
Find Perkins Engine parts
One Perkins engine series can have many different build numbers depending on applications. The same 1100 series engines for marine, generator drive, pump drive, forklift can have some different parts inside although the majority of parts can be the same. For instance, electrical system can be 12 volt or 24 volts. Major components such as turbocharger, piston, liner, ring may be different depending on applications. Oil pan may have different maximum tilting angle, etc. To come up with correct part number for Perkins engine parts, we need correct Build Number to list all build specs and correct part numbers in proprietary Perkins engine parts database system.
Perkins Engine Plate Location can be different depending on the engine model. Please use Engine Plate Location Guide in this page to help find your Engine Plate. Engine Plate can be in different shape and size. It is best to take a clear photo of your engine plate and send to us to avoid mistake. One wrong Build Number number could result in quoting you wrong part number. If you still cannot find engine plate, please feel free to call us for assistance. Our contact numbers are at the end of this page.
Perkins 1100 Series
Smaller Long Plate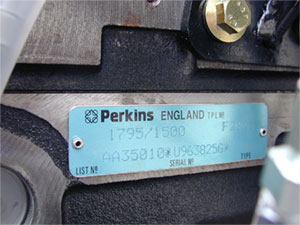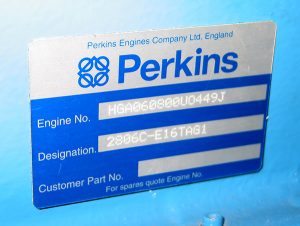 Where to find your Engine Plate
Smaller Engine from 100 series to 1300 series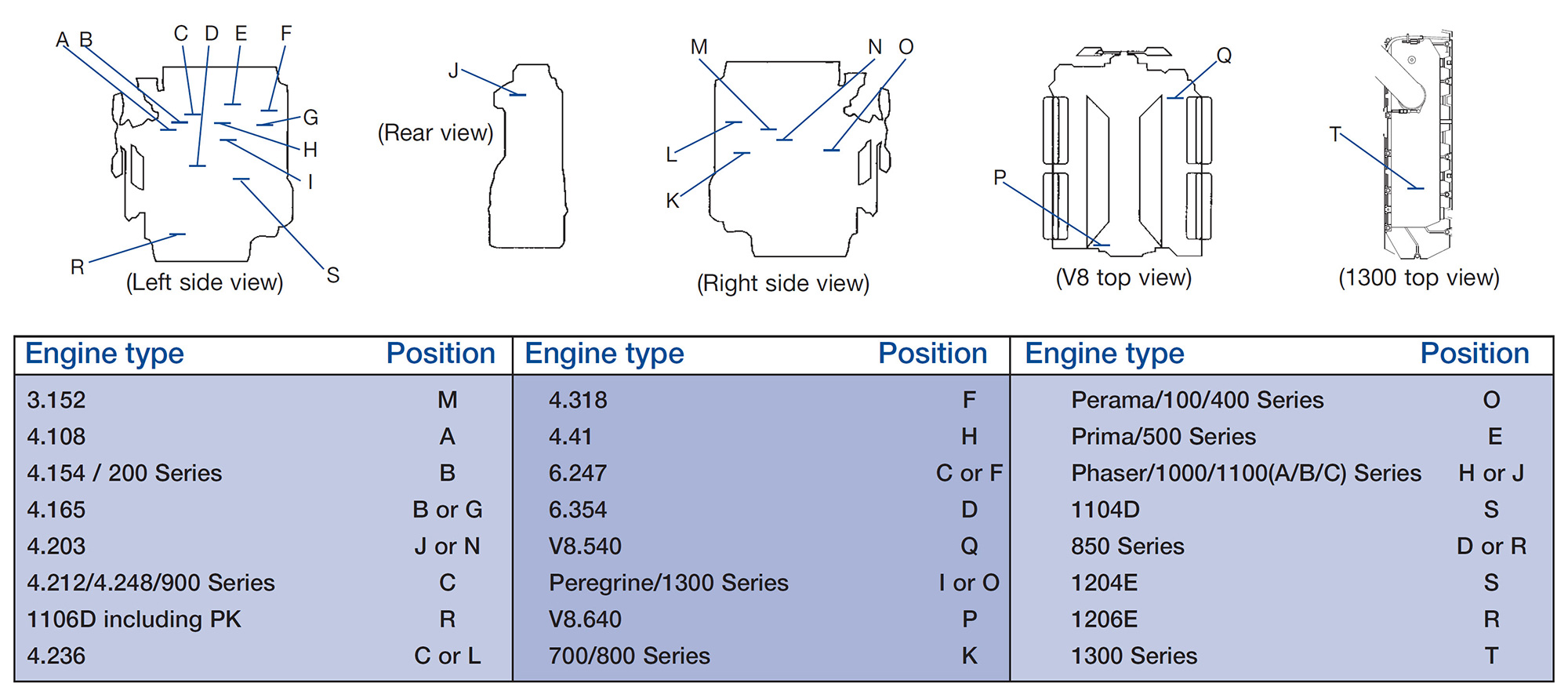 Larger Engine from 2000 series to 4000 series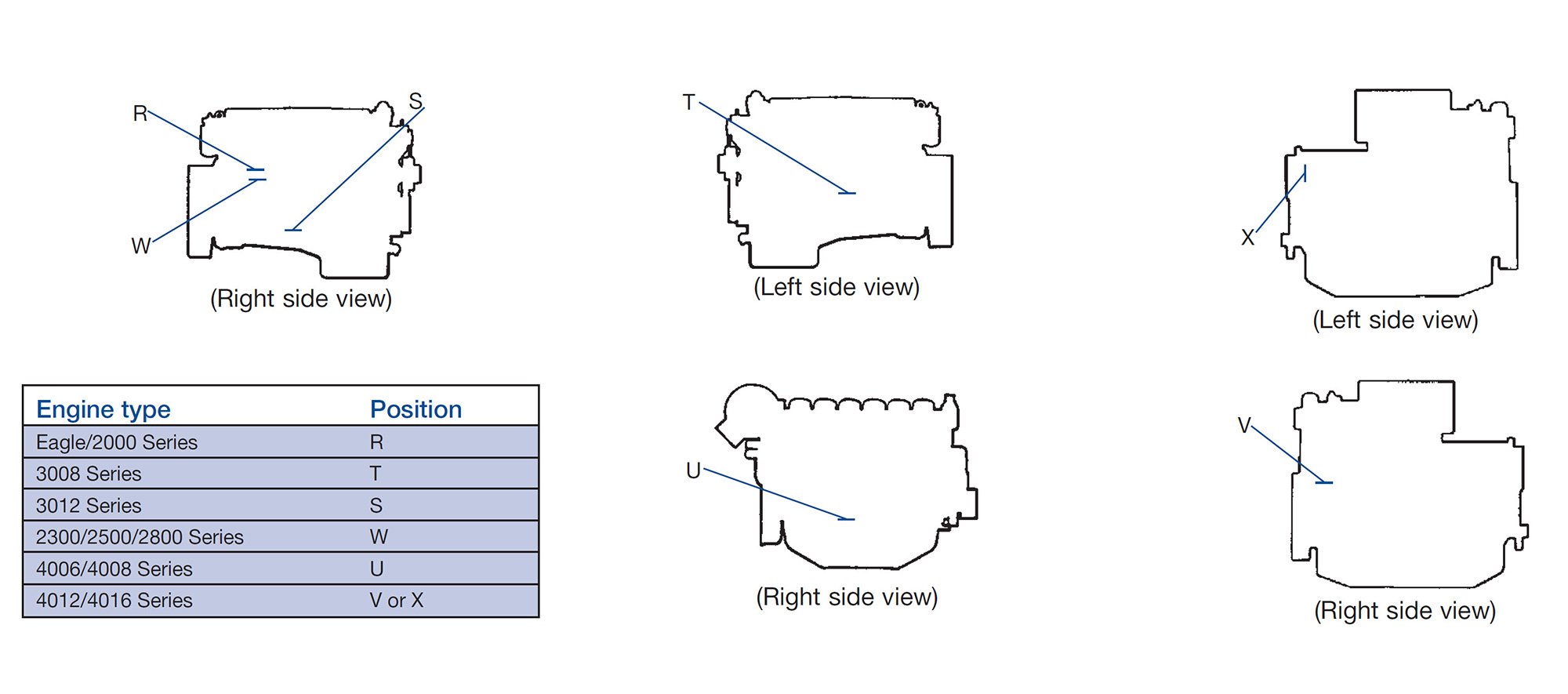 Location
Head Office:
23 Soi Petkasame 36, Pharsricharoen, Bangkok 10160
Warehouse & Workshop:
100 Sethakit 1 road, Klong Madeau,
Krathumban, Samuthsakorn 74110
Contact
Office: 02-868-6688
Part Specialist:
• Wichai 063-227-4422
• Arnon 063-227-2266
English speaker
• Komsan +66 88 880-4400
LINE: +66 88 880-4400
Office Hours
Mon – Fri 8:30am – 5:30pm
Sat 9:00am – 3:00pm
Please feel free to call our mobile numbers afterhours.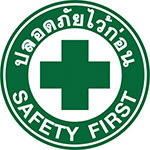 We care for Safety