Diamond Brothers Limited is exclusive distributor for Perkins products in Thailand. We distribute Perkins engine, genuine Perkins spare parts (Powerpart) and provide technical and service supports for all Perkins engine ranges. This includes the old Dorman and Rolls Royce engines whose name was changed after Perkins took over them long ago.

Perkins Diesel Engines and Genuine Perkins Spare Parts: Based in England, Perkins Engines Company is the world's largest off-highway diesel engine manufacturer. Perkins engines can be used in Generators, Irrigation pumps, Fire pumps, Air compressors, Agricultural tractors, Forklift trucks, Marine propulsion, Marine gen sets and so on. Perkins has the most comprehensive range of engines in the industry, from 6 to 2,600 horsepower, capable of driving generators up to 1.8 mega watt.
We import engines and parts directly from Perkins Engine factory in England and supplies loose engines from stock to local equipment manufacturers and genuine Perkins spare parts to support the large number of Perkins engines used in locally made equipment and in many reputable imported items of equipment such as Caterpillar, Massey Ferguson, JCB, Linde, Komatsu, Volvo, FG Wilson, Clark and so on.

[Picture: Perkins sign at DB head office]

As Engine Distributor, our policy in Thailand is to sell only engines and parts. We do not manufacture any equipment using these. We are proud to say that our policy is unique in this country and in deed most of this region. Our customers are OEMs and we do not compete with our customers or put them at any other disadvantages. If you are an OEM and need engines to power your machines, you can be assured that unlike most engine distributors such as Cummins, Deutz, Volvo, MTU, etc., there is no competition from us in any way. Work with us and you will find peace of mind and our faithful supportive cooperation. To be both an engine distributor and OEM would be to the disadvantages of our valued customers.
We are experts in engine technology, support and service. By doing what we do best, we focus on how to provide exactly what our customers need most.
Engine Inventory Support: At Diamond Brothers, we keep around 60-100 engines in our warehouse for immediate delivery. Our team has a wealth of experience to enable us to support and advise our customers on all kinds of applications.

[Picture: Two 40-ft containers of engines being unloaded at our factory/warehouse]

Product Support for our Customers
Our service team is trained by Perkins training school to meet Perkins standard. We are fully equipped with Perkins special tools to meet the requirements of all engine series. This includes the most advanced electronic service tools to diagnose and repair the electronically controlled engines. Call us to provide the correct service for your Perkins engine because we are the best in Thailand who knows your engine.
We also provide service consultation over the phone for engine maintenance. Call us to get the correct procedures and genuine parts to maintain your engines in top condition.
Call (02) 868-6688 (24 lines) or (081) 404-8484 for English speaker.
Click 'Contact' above for full contact information and address.
[Mon-Sat 8:30 AM – 5:30 PM local time]
Local Perkins technical library

Parts questions

Service questions

Engine problems & solutions

Warranty claims

Engine technical data

Installation guidelines

Engine drawings & CAD

Perkins engines support in all applications: Industrial, G-Drive and Marine

Our support covers also the old Dorman and Rolls Royce engines.
Note that Perkins engines company took over Rolls Royce diesel engine division and Dorman engine company long time ago. If you own Dorman or Rolls Royce branded engines, please contact us for service and support.
Perkins Engines Company Limited - England
For more information about Perkins Engines Company Limited, please visit manufactuer's website: www.perkins.com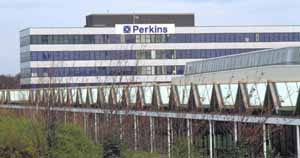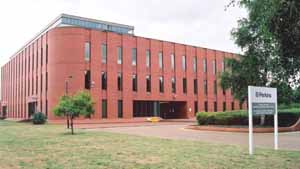 For updated information on Perkins Engine ranges and more details on models,
Click Link to www.Perkins.com or Contact our company.